Solvent-free plastic film
High barrier film reel
We produce high barrier films with minimal thickness, drastically reducing waste and ensuring flawless printing. We define new standards by identifying innovative solutions that help hundreds of customers to package their products in the cleanest and safest way.
WE PROVIDE HIGH BARRIER FILM REEL FOR: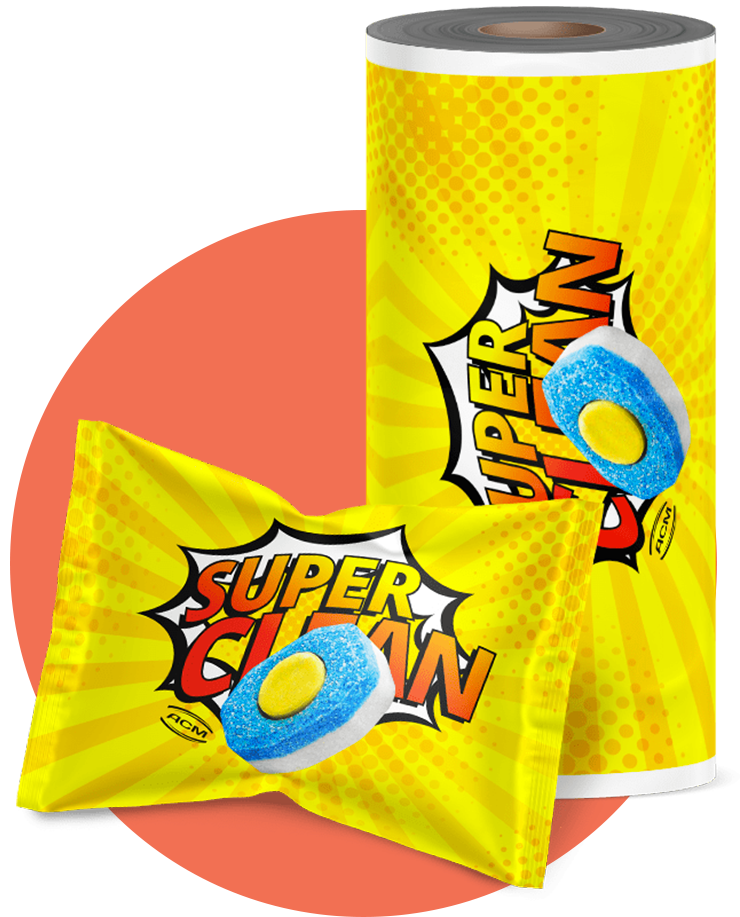 Laminated film reel
No limits design and fast delivery
We guarantee realistic images, a high degree of details, colour stability in the whole printing runs. We use flexographic printing, able to support 4 Colour printing up to 8 colours and Heptachrome up to 9 colours. We implemented the innovative digital technology that, in addition to ensuring high-resolution printing, allows to significantly reduce production time. We are able to manage even small runs and to deliver our high barrier film in just 2 / 3 weeks.
FINISHES
GLOSSY
MATTE
METALLIC
PAPER
FEATURES
CUSTOM WINDOW
FOIL STAMPING
SILVER STAMPING
GOLD STAMPING
BARRIERS
How we protect your products
High oxygen protection
Adding a layer of EVOH, AL, PA will prolong the shelf-life of your product
High UV protection
Guaranteed bright and vivid colours and product preservation
High anti-fog barrier
Guaranteed clear visibility of your product, free from any condensation
Consuting
With you at very step
MATERIALS: The right match
We help you with the selection of the ideal material to efficiently protect your product
LAMINATING: Top performance
We always recommend to minimize thickness to achieve efficiency and sustainability
PRE-PRESS: Attention to detail
We work with great care to reproduce required colors, ensuring the best end result
Support
Our commitment to you
DELIVERY: 2 / 3 weeks
Our fast response allows you to reduce your stocks relying on our just-in-time service
AFTER-SALES: There for you
We are by your side to hold you up and running quickly and with ease
RERUNS: Ready to you
All your works are carefully stored enabling a swift process for reruns