03. Laminating area
Maximum performance, minimum thickness
Ultra thin

multi layered films
High-quality solvent-free lamination
We ensure the highest barriers against UV rays, oxygen and moisture, with minimum thickness. We employ fully recyclable materials such as PET and we only use solvent-less adhesives. We have created a clean and safe working environment to offer the best to our employees and our customers.
BARRIERS
The right structure to protect your product
Our laminated films are provided with high barrier and protection. Each layer of the structure is composed of a specific material that has a particular role and affects the performance of the final product. ACM uses various materials depending on the customer's specific needs, creating single and multiple layers films, with UV barrier, antifog and EVOH.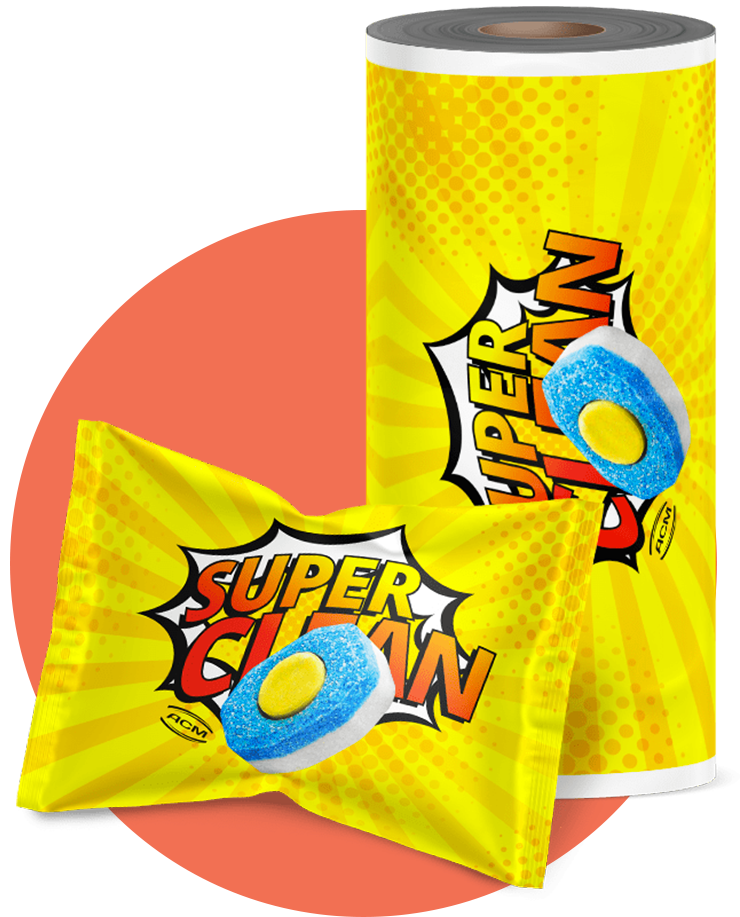 OUR MATERIALS
Polypropylene extruded ( PPCAST )
Polypropylene coextruded ( PPCOEX )
Polypropylene bioriented ( PPBX )
Polyethylene ( PE ): low, medium and high density
Polyester ( PET )
Bioriented polyamide ( PABX )
Nylon extruded ( PACAST )
Aluminium ( ALU )
Paper
High oxygen protection
Adding a layer of EVOH, AL, PA will prolong the shelf-life of your product

High UV protection
Guaranteed long-lasting bright colours and product reservation

High anti-fog barrier
Guaranteed clear visibility of your product, free from any condensation
Our advantage: absence of contamination thanks to the use of solvent-free adhesives
Continue the path in

our production process
Select the next area to discover ACM